Interior and Exterior
Painting Services for Homeowners
Rosas Painting & Coatings, Inc is your best choice when it comes to unparalleled painting services. Since the late 1970s, we have been a trusted partner by many families and residential homeowners. With our exceptional skills, we strive to make a difference in your lives and homes.
We guarantee the quality of your new home's look through our full interior painting services. Our team takes care of color consultation and finishing textural touches, in order to make sure the walls are delivered the way you wanted.
Wind and weather are the biggest enemies of the exterior paint of your home. In this case, we can provide long-lasting and attractive finishes for your residential property. Whether we are decorating your walls, decks, or anything else, we make sure that we only use the best possible paints and weatherproofing materials.
Stuccos last for several years, but these can deteriorate when moisture seeps through the walls. Rosas Paintings & Coatings, Inc has the expertise, materials, and resources in fixing your stucco problems. Additionally, we also address issues related to hard water that may be encountered within your home's plumbing system. This is to prevent further damages to your home.
Rosas Paintings & Coatings, Inc offers staining to prevent cracking, peeling, and blistering of walls. You can try our staining services at an affordable price.
If you want to update the interiors of your home and give it a fresh, new look, you may want to consider having your acoustic ceiling removed. Our expert team conducts popcorn ceiling removal in a safe manner.
The wooden decks and patios in your property need to be protected against rot and the elements by re-staining them every few years. Our team does more than just painting over the old coating. We also remove traces of the previous stain, clean the wood, and apply a long-lasting stain along with a top coat of sealant that gives extra protection.
Our team helps in fixing or installing cabinets that fit your property's aesthetic. No matter how complex the task can be, we finish the project on time and with utmost accuracy.
When it comes to your wall improvement needs, Rosas Painting & Coatings, Inc has the right solutions for you. We take charge in adding a fresh coat of paint, handling wainscoting installations, and hanging up custom piece of artworks with professional precision.
We perform power washing to remove dirt, algae, winter grime, and other organisms that can damage your home. When you work with us, we can keep all of these surfaces in their best possible shape.
Elastomeric coating is a high-quality exterior coating that is being applied on surfaces such as stucco, concrete, and more. We perform this service to maintain the appealing look of the exterior of your house.
Other Residential Services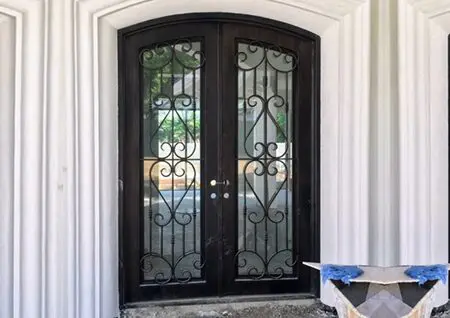 Complete Your
Projects With Us
Experience efficient, exceptional, and reliable solutions by connecting with our team at Rosas Paintings & Coatings, Inc. We look forward to serving you.